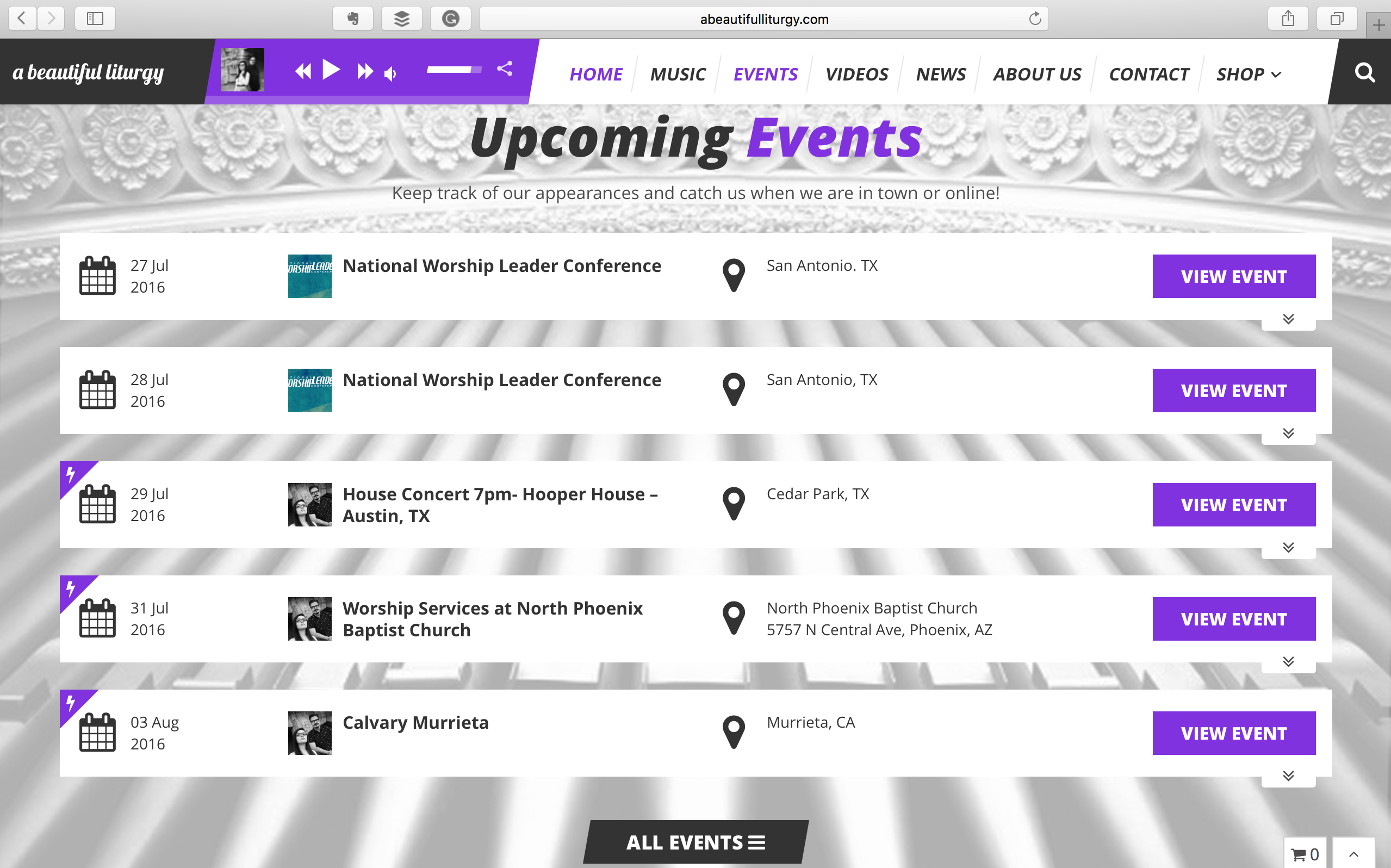 Summer and Fall Events
Our schedule and touring is shaping up with the latest added for July and August! We will be taking a trip to Texas to the National Worship Leader Conference where Rich will be teaching. Emilie is appearing with Rich to co-teach a class on songwriting called, "Writing the Prayers of Your Church" where we will share our process and inspiration to write the songs from our A Beautiful Liturgy recording. The fellowship with other worship leaders and artists will also be a treat in this excellent conference for pastors and worship leaders.
On our road trip, we will go to our old stomping ground in Austin to perform at a house concert then end our trip in Pheonix at North Pheonix Baptist Church where we will lead worship in their Sunday morning worship services. Some other dates in August and beyond are shaping up. We hope to keep adding to our appearances. Please let us know if you would like to have us at your event or church!