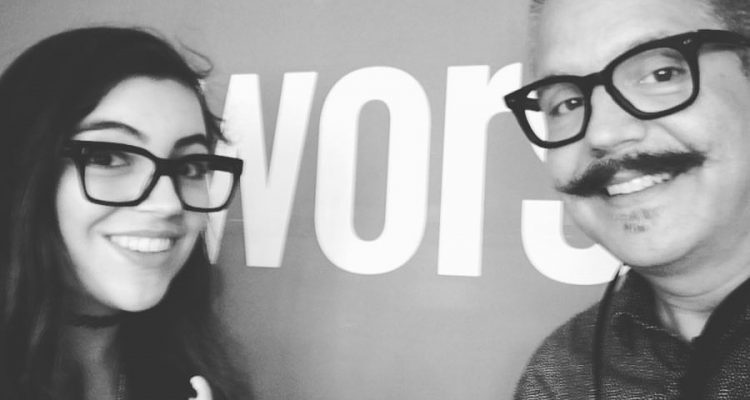 Mid-Summer Update: Kansas, National Worship Leader Conference
Last month, we had the exciting opportunity to venture to Kansas City to be a part of the National Worship Leader Conference! It was a wonderful time of connecting with friends new and old, sharing our hearts through song and workshops.
We flew out of LAX on the 20th and got to drive around and explore the edge of Missouri and Kansas before visiting with our fantastic hosts and turning in for the night. (Thanks to the Riddle family and mutual friend Joel Buckner for setting us up!) This was only my second time in the state, and while the humidity outside wasn't exactly fun (we are definitely spoiled living in California weather), I was excited to see actual fireflies for the first time in many years. Also, we totally had Chick-fil-A twice on this trip, because even though there's Chick-fil-A at home, you can never go wrong with Chick-fil-A, right?
Day one of the conference was a blast. The opening worship session, with Rick Muchow and Nikki Lerner, was so beautiful. We got to hang and fellowship with our talented friends Brothers McClurg, who shared their songs at the end of the evening. My dad (Rich) taught his workshop about "what not to say" onstage as a worship leader, and how being authentic onstage, means you should edit yourself because the words you say as a leader are just as important as the songs you sing to lead the congregation in worship. There was an issue with finding the speaking notes at the beginning of the class, but hilariously, it proved one of the major points in doing so. We talked about how ultimately, we are human and we will make mistakes, we will say ridiculous things into the mic, we will lose track of things sometimes, and that's okay! But writing out or planning some of what we might say leaves room for some spontaneity while making it more comfortable for the team and the congregation alike.  It was great spending the rest of the day meeting new people, and gathering after the conference again with the guys (I have gotten used to being the only female in most hang-out circles when traveling with my dad, haha).
Day two of the conference, we slept a little longer and then came in for another awesome day. After the opening session and lunch, my father and I got to share in a workshop about crowdfunding. I got to kick off the session by telling my story about my first experience with crowdfunding as a teenager. Back then I had raised the money through Kickstarter for my first recording project "My Oh My," but was devastated to find I couldn't be transferred the money from Kickstarter because I was underage. Instead of giving up, I started an entirely different campaign through IndieGoGo. I was worried that this campaign would not be successful. But not only did every person who supported me come back but even more, people pitched in to make my project a reality! We used this story to prove the point that when you fail, your tribe will have your back. We talked about how to find your tribe and how to get campaigns like this rolling, and it was a fun class.
The best part of day two was having the honor of sharing our song "Lord Have Mercy (A Modern Kyrie)" onstage for the SongDiscovery section of the worship night. I was honestly quite nervous to share in front of such a large group of worship leaders. But the most mind-blowing and humbling thing was hearing our modern Kyrie's chorus sung by all the worshipers in the room, singing about how much we need God. It was such a beautiful and worshipful moment that I won't soon forget!
Overall, we had a blast at the conference this year. It was such a blast being around so many genuine folks and just hanging out and worshiping the Lord as a group. It was great getting to share a piece of who we are as a band with the lovely worship leaders who attended this conference with us.
We would love to share our story and music with you at a conference or your church setting! Press the contact form for more information.