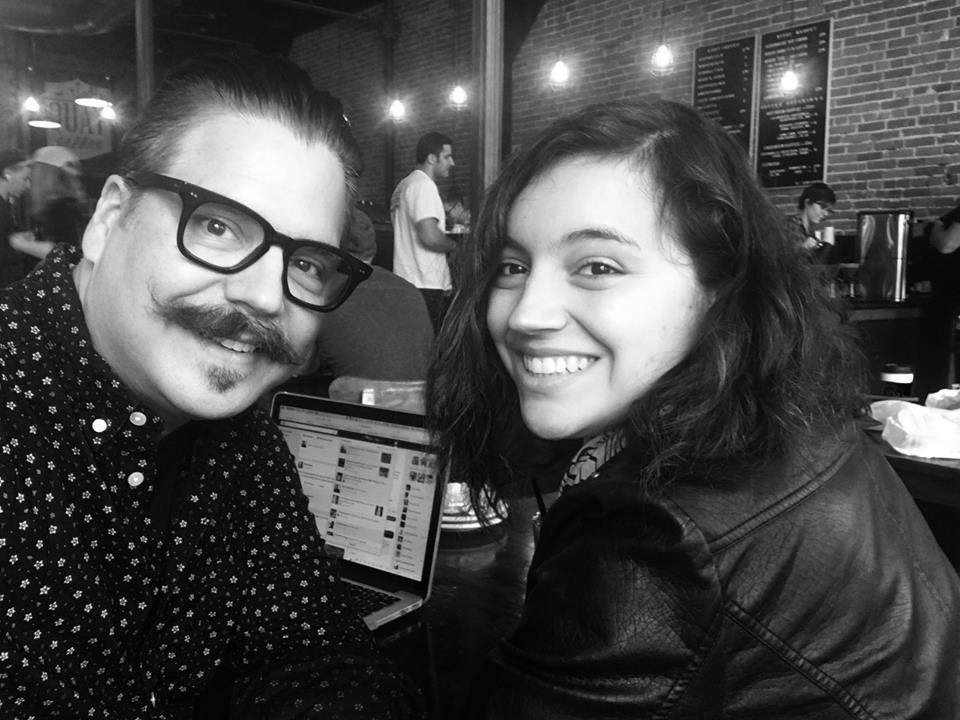 A Beautiful Liturgy Goes to Kansas!
Here's an update on our last trip! Earlier this month, we had the privilege of traveling to the Midwest for the National Worship Leader Conference, worship with Church of the Resurrection, and spending time with friends new and old.
We caught a red-eye to Kansas City on Tuesday night!
Wednesday and Thursday were fantastic days at NWLC. It was a joy to meet new people and fellowship at the conference.
I got to help my dad teach two songwriting classes focused on writing the prayers of your church. In the first half of the class we talked about a way to think through writing songs for your church, and how to assess whether a song is both unique and universal, coming from the honest prayers of you and your community here and now while also bringing honor to the Church as a whole and keeping history, theology, and the Bible in mind. In the second half of the class, we got to demonstrate how we implemented this thought process in our writing. I got to explain how we started writing together looking through old hymns and bringing modern, singable melodies to their beautiful lyrics, or taking the traditional church calendar and coming up with modern prayers that fit the seasons. I brought my guitar and shared our song Lord Have Mercy live, and then we went on to share a couple of snippets of our other songs in explaining how they came about and our songwriting process.
Throughout the week we were hosted by our friend Cory, who was generous to let us sleep in their awesome basement, and hang out with their family dog Gizmo! I missed my dog a lot while we were away from home, so it was nice to have a sweet dog to keep us company. We very much enjoyed the hospitality of the whole family, and enjoyed watching and listening to the Kansas thunderstorms during our first few nights in the midwest!
We loved hanging out with our friends Brothers McClurg, who were also in town to play at NWLC and then lead worship at another church. We had some great food and great conversation with them, along with Cory and friends. I may have been the only girl at most of our hangout times but had a blast regardless!
On Saturday we enjoyed leading worship with Lance for COR Church's Saturday night service! We loved serving with such awesome musicians and getting to share two of our songs with their church family. At the end of the night, Lance took us to Joe's, one of Kansas' best BBQ joints. My mouth is watering just thinking about the amazing ribs and chicken breast!
Sunday morning we joined Cory's worship team at COR's Sunday morning Vibe service. Again, such a fun experience worshipping with a great team of musicians and congregation! We're grateful to Cory and the church for having us.
The rest of the trip included more hang out time and exploration of the Kansas City area. We had some wonderful coffee and tea, met some interesting people, and caught up with old friends!
Monday night we flew back to LAX. Overall it was an unforgettable trip, and we can't wait to visit our friends in the Midwest again!
This slideshow requires JavaScript.